City Council election vote, Tuesday in Boston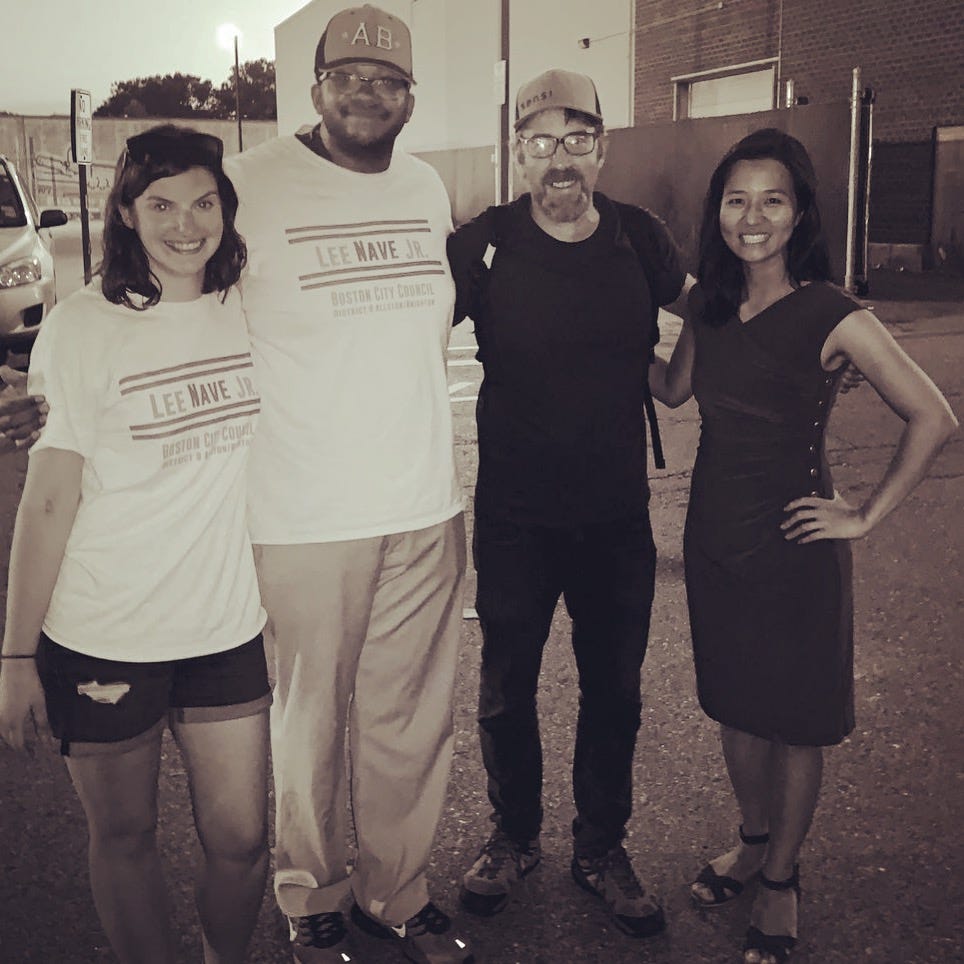 By Lee Nave Jr.
Next week ends one of the most fascinating races in Boston City Council history. Never before have so many people from all parts of the city ran for public office. It was rumored at one point that nearly 30 people had pulled papers to be a candidate for Boston City At Large.
In various District races like District 5, 8 and 9, we had nearly half a dozen candidates vying for open seats. This all occurred in an off year where city council elections were the only positions up on the ballot.
On the heels of major upsets to establishment candidates in 2018, I too pulled papers to run in my District of Allston-Brighton last year. Working in on legislative advocacy for nearly 5 years, my disdain for establishment and non-progressive politics had reached an all time high. Instead of being someone who states their disgust online, I decided to run to ensure equitable solutions were on the table.
Though I myself was unsuccessful, I met some amazing future leaders that would really be great assets to our city.
On Tuesday, I ask for everyone who can vote for the following people: District 9: Allston-Brighton, Liz Breadon.
While running against her in a very crowded field, Liz Breadon is someone who embodied the essence of selflessness that had led me to run for office. She continues to weather a storm of insults that tell her to go back to her home country of Ireland, questions about her health, and an untrue rumor that states she is anti-Union. Someone with such fortitude who doesn't react defensively any time someone has a differing opinion about them, is a trait I value in a city councillor. She really wants to put community first and not the interest of those who seek only to make a profit. Early on I decided, if I was unable to make it past the pre-lims, she would be the only candidate in my district I could support.
Boston City Council At-Large: David Halbert, Julia Mejia, Michelle Wu, Alejandra St. Guillen. In the At-Large race, I had several friends running that I always supported because I knew they had what was best for Boston at the center of their minds. When David Halbert told me and some others last August, he was considering a run for Boston City Council At Large, I was all in. Dave was my mentor in 2018 for New Leaders Council, a fellowship that trains future progressive leaders. He gave me tons of advice and we had deep policy based discussions. I endorsed him because I know that his level of detail when making pragmatic yet still progressive policies is needed in the council.
Julia Mejia, I've known the longest of everyone running. We met as community organizers in the South End four years ago. After our initial meeting, we began to run into each other everywhere.
I didn't call her a friend until one day we ran into each other at Dudley Cafe. We had a wonderful conversation on political issues and just community engagement work. Julia's passion for people is something that needs to be represented on the council. She isn't a policy wonk but she can mobilize and get people behind issues to get policy passed. Anyone in the community organizing space, knows that type of skill is invaluable and in a lot of cases even more significant than the nuts and bolts.
Michelle Wu, who I didn't know before January has always been someone I looked up to. Her straight pushes such as abolishing the BRA (which is like calling the Willis Tower the Sears Tower still), making the T free, and other policies that attacked root causes are exactly the kind of decisions we need. I am really happy to support her around my neck of the woods and hope to support her in two years when she "explores her options."
I am supporting Alejandra St. Guillen for City Council because she is a proven fighter for some of our most impacted populations. In her quest to build a better Boston for All, she has blazed a path for a more equitable city for immigrants and various populations. I know her work will benefit the people of Allston-Brighton on the local level. I had the honor of visiting local businesses with her last week and she had several powerful conversations about various ordinances.
I am extremely excited to be voting for so many women and POC to represent the future of Boston. These leaders have various backgrounds that would enhance our council to a level not seen before. If you have questions before the election please call me at 857-346-6604 and I'll answer any questions I can about the candidates. I'd also tell you to check out their various websites and social media post for information on their platforms.