Wicked Frosty Farms, craft cannabis cultivator announce financing deal
Wicked Frosty Farms, like most small, local craft cannabis applicants to the state's recreational program has faced many hurdles seeking to open. Securing financing that isn't predatory is at the top of that list.
On 4/20 Wicked Frosty Farms hosted a party with CEO, Perry Bailes announcing that his company is seeking and finding investors through a new partnership with Mainvest. Bailes encouraged other local entrepreneurs to do the same.
Photos from the Wicked Frosty Farms 4/20 party in Salem, Massachusetts.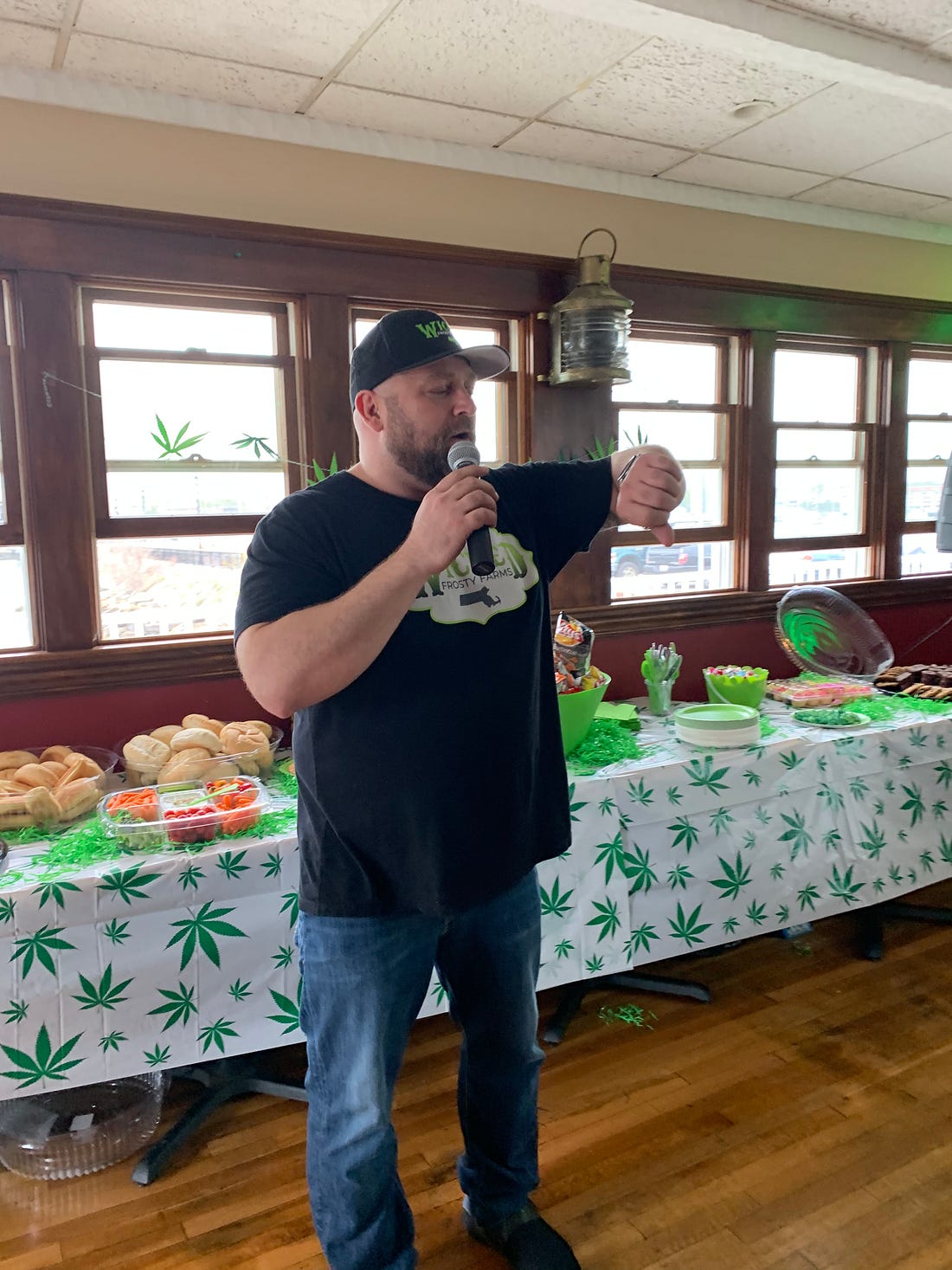 Bailes checks his watch as 4:20pm approaches.
Bailes and the Wicked Frosty Farms crew with Salem City Councilor, Josh Turiel.