#metoo workplace discrimination in the Massachusetts cannabis industry: Part 1 
Rev Clinics and former exec named in sex/race discrimination complaint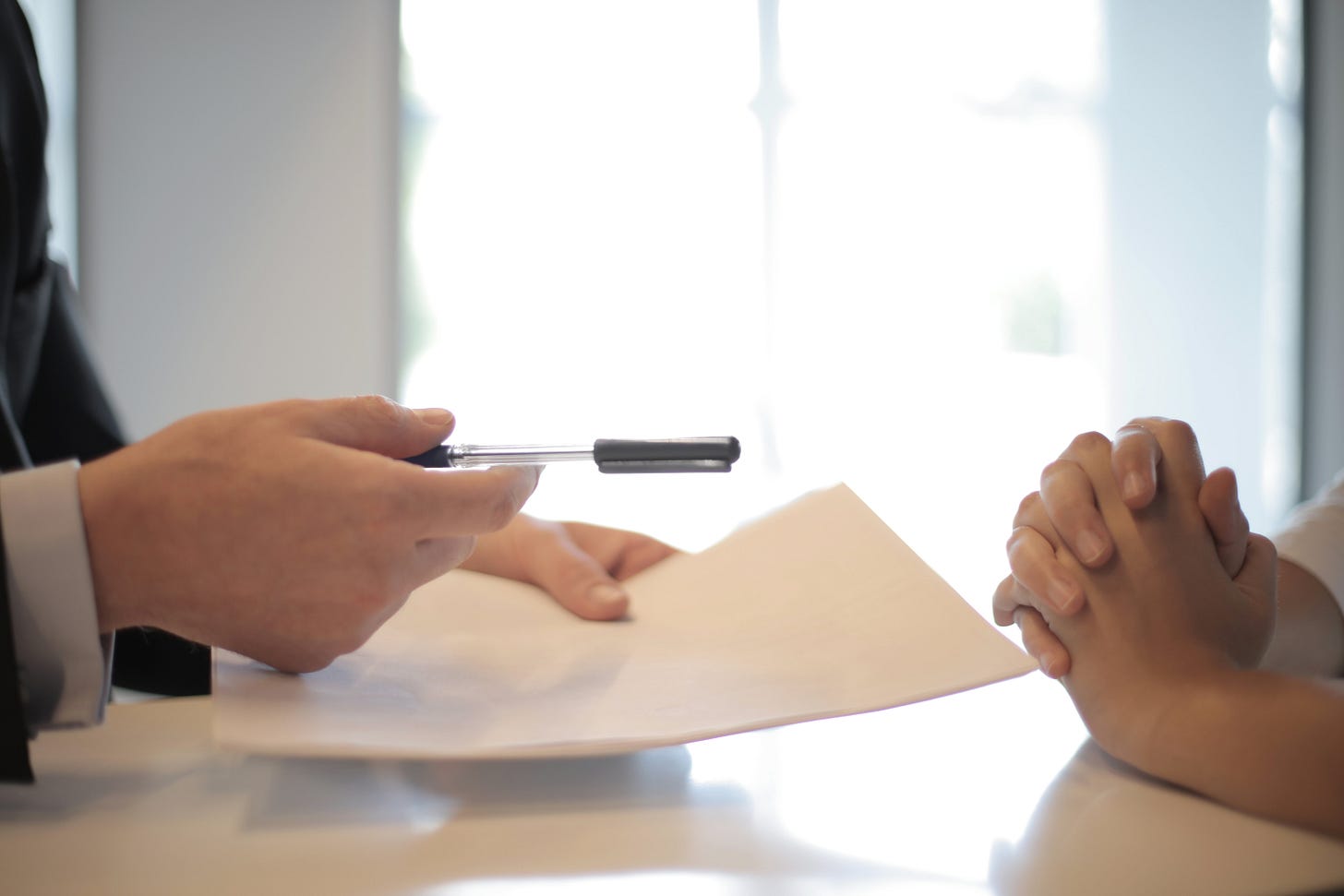 Support our local journalism, become a premium subscriber!
By Mike Crawford 
This is part one of our new series "#metoo workplace discrimination in the Massachusetts cannabis industry".
"Rev Clinics makes stuff up to get employees out, they did it to me. I made a complaint and next thing you know I'm getting many management write-ups. They will absolutely fabricate reasons to let employees go." Michael Sanchez, former Rev Clinics employee.
In the past year, at least two women have filed complaints against their former Massachusetts dispensary employers, Revolutionary Clinics and New England Treatment Access (NETA), with the Massachusetts Commission Against Discrimination (MCAD) alleging workplace discrimination. 
Recently, both MCAD complaints have been withdrawn by the plaintiffs in order to pursue civil action in court.
This week, one of the MCAD filers, a trans women, Riley Soule filed a federal civil suit alleging workplace discrimination against NETA.
In her MCAD complaint, Shantey Santiago, believes that she "was discriminated against by Revolutionary Clinics, Inc., Bert Vining, on the basis of sex, race, color, and retaliation." 
Santiago, a hispanic single mother was employed as an assistant manager at Rev Clinics in Somerville from October 2018 until July 2019.
Vining was Santiago's supervisor, his family a key early investor in Revolutionary Clinics.
Jayne Vining, in addition to being a board member and partial owner of Revolutionary Clinics is married to Bert Vining's father, David Vining.
In February 2017, a non-profit Jayne Vining had repped to serve medical cannabis was denied a license in the town of North Reading. During that licensing process town leaders were concerned that David Vining had once represented the non profit foundation, a red flag as he was barred from the cannabis industry due to a non-cannabis felony conviction.  
In the complaint, Santiago alleges experiencing a sexually "hostile work environment due to the actions of Bert Vining".
Santiago claims "Bert Vining made repeated sexual comments directed to Santiago concerning her looks (including repeatedly telling her that she was 'sexy,' 'a model', and 'exotic'), and comments regarding her clothes (telling her to wear tighter fitting clothes or how certain clothes looked good on her). During one of the promotional photo shoots, Vining told the photographer to take more pictures of Santiago as 'she is the model' and 'she is the exotic one'."
She also alleges, "Vining would occasionally pretend to stumble into Santiago in order to touch her. Vining would examine Santiago as she walked down the hall. When Santiago would turn around to see him examining her: Vining would then apologize and say 'he can't help but look.'" 
The complaint notes that, "Santiago frequently complained about Vining's inappropriate behavior." and that Vining would "frequently after doing something inappropriate, would say '#metoo' and 'don't sue.'"
That's not the worst of it, Santiago alleges, "At a work event on May 29, 2019, Vining made repeated sexual comments to Santiago and others. During a group picture, Vining was standing next to Santiago. As the photographer took the picture, Vining pulled Santiago's shirt from her pants and put his hand down her pants, touching her bare buttocks. He then said 'don't sue.'" 
Judith Gosselin, on her linkedin lists her experience as a past General Manager of Rev Clinics. From the MCAD complaint Gosselin allegedly "told (Santiago) not to talk to anyone else about the incident. Instead, she brought Vining and Santiago into a room to 'talk it out.' Gosselin told Santiago that she should drop the matter and not take it further. Santiago refused to do so and asked Gosselin to take further action. Given that no further action appeared to be taken by Gosselin, on June 3, 2019, Santiago reported the conduct to the Vice President (of Rev Clinics) who helped Santiago report the incident to human resources."
The complaint concludes, "Shortly thereafter on June 21, 2019, Santiago was placed on leave and then terminated on June 25, 2019 in retaliation seeking relief from the hostile environment created by Vining."
Vining has since left Revolutionary Clinics, he's currently the COO of The Viridity Group, a business development and staffing company for local cannabis dispensaries. Gosselin's linkedin indicates she's currently employed by The Viridity Group since the beginning of this year. 
In February and March of this year, a short time after the MCAD complaint was filed, Vining (or somebody reporting to be him), started sending me instant messages on facebook, accusing Santiago of making it up in a revenge plot because he had caught her selling cocaine at work.
Vining wrote,
"I saw the reddit post with the sexual harassment claim from last year was brought up. It was alleged that I touched an employee inappropriately and it never happened.

She even admitted to me and others that I never touched her.

Rev hired a private Investigator and she resigned before the first question was asked.

Then called and asked to be fired so she could get unemployment)... I would never do what she alleged. The reddit post is full of lies. There is no court case. No settlement. There was no sexual harassment by me or anyone I know of at Rev.

Mike, I was about to post but what type of confidentiality are we talking about here? You're a reporter and I dont want this published…..

I may be filing a defamation lawsuit and attorneys advised no public comments about potential suit.

Rev and their attorneys advised not to comment and hoped it would go away. She made a public threat to sue so they said not to speak.

I haven't filed a defamation lawsuit because she had no assets and I can't afford it AND i like her as a person. She's a good kid who made a series of bad decisions. I've been there but I didn't do any sexual harassment.

I didn't do it and the sexual harassment claims are too far. It breaks my heart my reputation has been trashed when in truth a person I cared for stabbed me in the back in an attempt to try to save her job when she got busted dealing coke. Rev hired a private Investigator and she resigned before the first question was asked.

The truth will set me free brother.

I would appreciate it if you would keep my comments private. I would appreciate my name being kept out of the news/social. My wife is going to lose her mind.

She was banging one of my best friends who worked there and he told me. He told her I knew and to cut it out at work and the next day she pulled this shit at the Sensi party.

I don't care about what she does on her own time but coke is another story, bad for business.

You can dig all you want but you will find a single mom making ends beat who was pissed she was overlooked for the Manager position for Central Square when they were supposed to open for med in July, then she freaked out when she knew I knew about the coke and pulled this trying to prevent me from reporting her.

In this MeToo era, don't you think she would file suit and win easily? Rev wouldn't dare fire a woman who made these allegations in this era. She was brought into a room with a PI and she resigned immediately. Why would she if she wasn't lying?

You can search and see there's no court filings or anything.

Ok, I was hoping for confidentiality so I should go. Mike, I wish you the best. Please leave me out of it. I lost my job, my options, my reputation has been damaged, my wife threw me out of the house for a while and my life has been torn apart by these false allegations. Please do not perpetuate this. I am a good man with a son and family and I have to live. I didn't touch her. I am a good guy in this business. Ask anyone who knows me."
In messages back, I did not offer Vining any opportunity for off the record commentary, noting that all of his messages were considered on the record.
As background for this article, I've interviewed former and current Rev Clinics employees and others who have had other professional interactions with Santiago and/or Vining.
When asked about the allegations which were initially posted on reddit, Rev Clinics CEO Keith Cooper told us, "There are alot of things on reddit that aren't true" before refusing to give any additional comment. 
Some former employees have privately shared their stories with us while refusing to give a public comment as they signed non-disclosure agreements in order to receive severance pay from Rev Clinics or for other personal reasons. 
One who knows Santiago gave permission to run this unattributed quote noting that the mom offers hair care to customers not cocaine, "She's never mentioned it not once. Known her for several years, never anything of that sort, she's nothing but always professional when I worked with her."
Sources indicate Santiago and her attorney are expecting to file a suit against Rev Clinics and Vining within the next few weeks, if they haven't already done so. 
In the next parts of this series we will report on other cases of workplace discrimination at local Massachusetts cannabis dispensaries.
Support our work, become a premium subscriber!
Photo by Andrea Piacquadio from Pexels
Send tips/news to michaelc_100@hotmail.com