Hundreds gather to celebrate the show's 5 year anniversary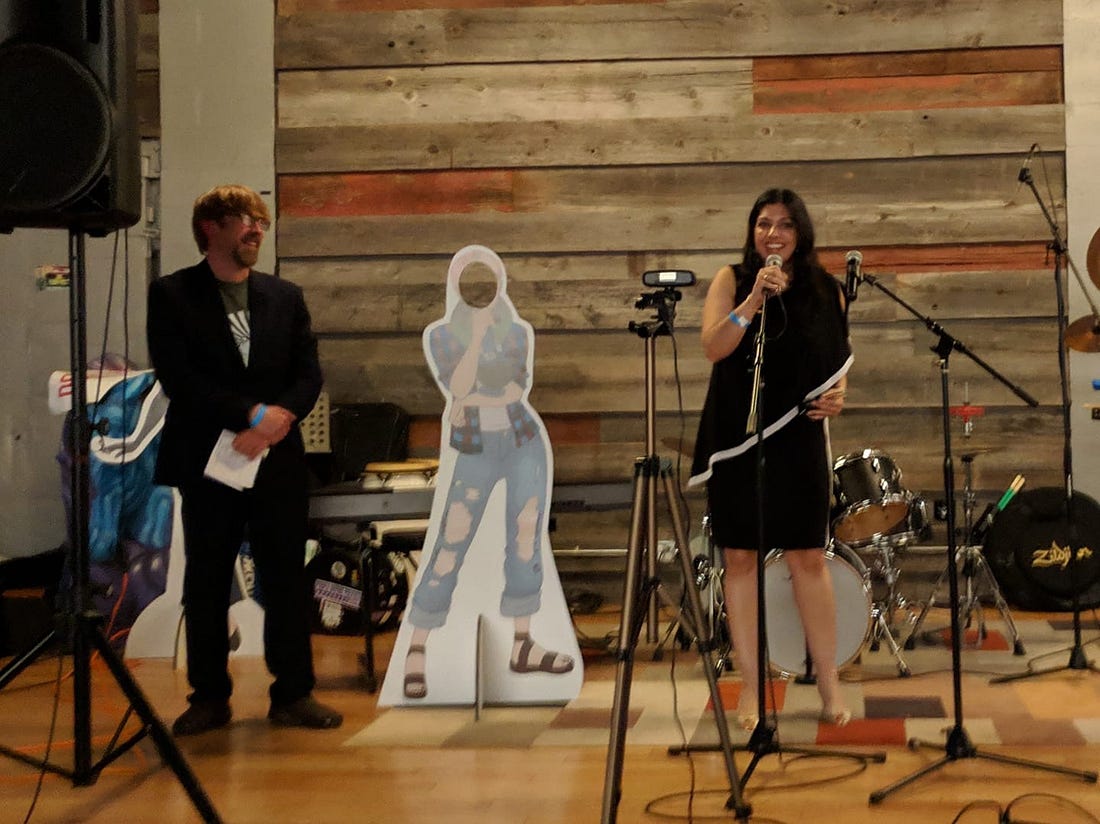 The Young Jurks 5 year Anniversary and Awards show was just as much a cannabis reform rally as it was a celebration of the show and its guests.
Presenters included former Boston City Councilor Tito Jackson, Mass Cannabis Control Commissioner Shaleen Title, State Representative Nika Elugardo, Dr. Peter Grinspoon, and myself.
Title speaking from the stage to a noticeably appreciative audience presented an update on the latest happenings with the state cannabis control commission and how the community can influence and change policy right now by submitting public comment. Her message, continue to "be vocal."
Jackson offered praise for The Young Jurks show before presenting local cannabis startup, Beantown Greentown with the "best cannabis experience" award. Beantown Greentown accepted by reminding everybody of their slogan, "more weed, less greed".
Also notable was the tribute to the work of Michael L Malta, aka The King of Pot (KOP), which featured words from his daughter, Jackie Malta, and friends Bobby Nuggz, Brooke Andrade, Sissy O'Dea, Chandra Batra, and myself.
Monica Cannon-Grant, founder of Violence in Boston and the Activist Hour show accepted the Michael Malta Activist Award.
Grant Smith while accepting the award for "Best Caller" spoke up for the state's homebound cannabis patients who still desperately lack affordable medical cannabis delivery.
Dr. Grinspoon presented the "Best Cause" award to Veterans Alternative Healing, Inc and their founder, Stephen Mandile who announced that long petitioned for changes to the way the state licenses veterans for medical cannabis are indeed happening. Proof positive of why Mandile and his org deserved the award.
Ed DeSousa while receiving his KOP Warrior Award reminded everybody of the uphill battle that smaller cannabis operators are facing in gaining local licensing.
Other notable attendees included, Will Luzier, political director with the winning Mass initiative Campaign to Regulate Marijuana Like Alcohol; Notorious VOG, morning show host with B87FM; Sherri Tutkus, host and founder of the GreenNurse Group; Sandy Bernier, founder of Irie Bliss Wellness; Viondy Merisma, Ex-NFL football player and founder of The Green Torch; Oblivious and Lateb of W.O.K.E.; Jennifer Ciulla of Mass Cannabis Community; Holly Alberti-Evans of Mayflower Medicinals accompanied by husband Steve Evans; Jane Appleyard Allen, public health analyst with Research Triangle Institute; and Cara Crabb-Burnham of Elevate.
The Young Jurks Awards Results:
Stephen Mandile accepts "Best Cause" award for Veterans Alternative Healing, Inc.
Tito Jackson accepts The Young Jurks "Best Guest" award from State Rep Nika Elugardo.