Commissioner Title not happy with blanket vape ban
CDC "Vitamin E acetate likely culprit"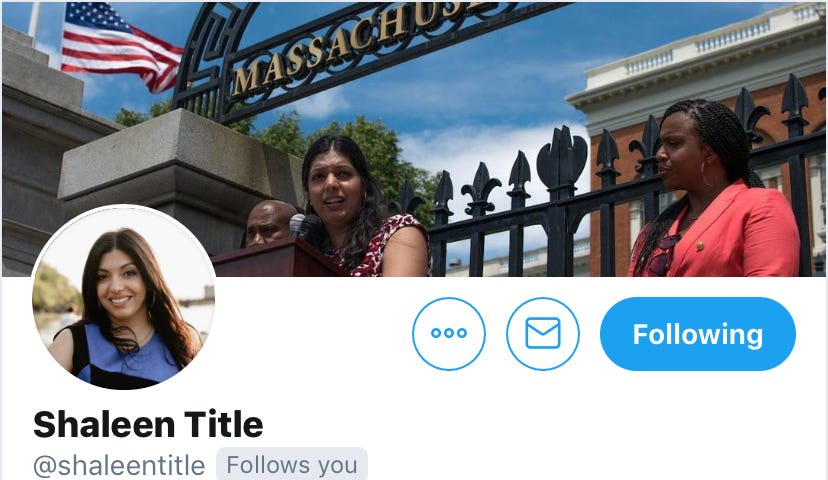 Massachusetts Cannabis Control Commissioner Shaleen Title on twitter is breaking down and calling out the commonwealth's vape ban as it stands this weekend. A blanket vape ban that Governor Charlie Baker seems intent on continuing even after the CDC is confirming what many have suspected. From Naomi Martin at the Boston Globe, the CDC is suggesting that unregulated Vitamin E actetate vapes are the "main culprit".
Check out our latest dispatch on the vape ban from Grant Smith, Medical Cannabis vape ban to be lifted?
TODAY: Senator Ed Markey to Hold Climate Emergency Rally March with State Senator Jamie Eldridge and State Auditor Suzanne Bump in Brockton/Easton.
Following the Rally, Senator Markey will participate in a Climate Change Forum hosted at Stonehill College by MSNBC's Steve Kornacki.
Also later this evening, Sunday at 5pm, The Young Jurks broadcast with some of the biggest winners in Tuesday's municipal vote, calling in, Julia Mejia, Amanda Linehan, and Jivan Sobrinho-Wheeler, new city councilors elect from Boston, Malden, & Cambridge. Facebook.com/theyoungjurks